Here's how to tackle one of Switzerland's underrated gems.
Walk
As if in an attempt to keep a secret, Lausanne sits unassumingly beside its older sibling Geneva. Just 50 minutes down Lake Geneva's shores the small city has plenty to offer. And thankfully, it can all be experienced on foot. Nothing beats a scenic walk from the university precinct to Ouchy along Lake Geneva. You'll pass quaint parks, cottage-esque homes and grandiose hotels on the way, all with the backdrop of Évian-les-Bains and the French Alps in the distance.
If you fancy a challenging promenade, set your sights on the city's historic centre from Ouchy to Lausanne Flon. The 30-minute, steep hike is well worth the views. Walking along the hilly, cobblestone streets of the city centre will grant you access to some of its most unique stores like Books Books Books – an English bookstore on Rue Jean-Louis Galliard – or Pinte Besson on Rue de l'Ale, where you can order tasty fondue. Somewhere public transport won't take you? Parc et Plage du Pélican, St-Sulpice; a quiet corner that juts out on to Lake Geneva. Walk down from EPFL's campus towards the lake.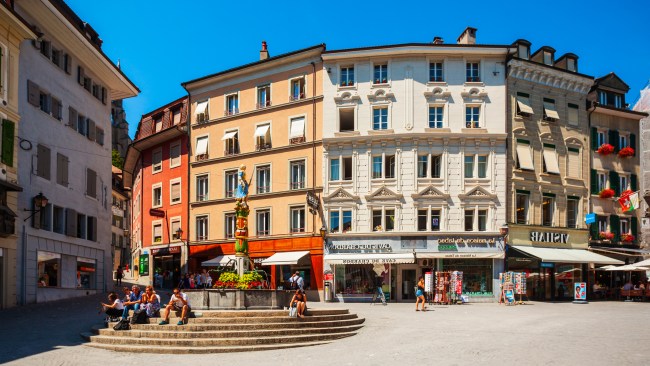 Place Palud is the oldest square in Lausanne's centre. Photo: Saiko3p
Public transport
If there's something Switzerland is known for, it is its punctuality. Swiss public transport famously runs on time and it makes navigating Lausanne a breeze. Between the bus, train and metro systems, the Swiss Federal Railway, otherwise known as SBB CFF FFS, ensures you've got a lot at your fingertips. That's Schweizerische Bundes Bahnen (German), Chemin de Fer Fédéraux Suisse (French) and Ferrovie Federali Svizzere (Italian) … for those who wonder why there are nine letters in the acronym. Lausanne sits on an incline, and public transport can take you from the bustling wharves down at Ouchy all the way up to the last metro stop by the dreamy Jorat Forest, which also happens to be the largest woodland in the Swiss midlands.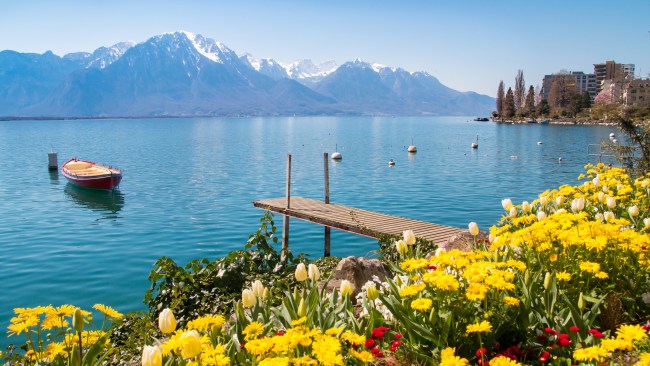 The French Alps across Lac Léman. Photo: MichalLudwiczak
The SBB Mobile App makes it easy to plan and organise transfers between services. So save yourself the trouble of hauling luggage up the cobblestone street of Rue de Petit-Chêne, and catch the metro from Lausanne Gare to Lausanne Flon in a couple of minutes. If you're staying in accommodation that pays the overnight tourist tax (two to three CHF) you can get a Lausanne Transport Card and use the city's public transport system for free for up to 15 days. The zones stretch as far as Bussigny, EPFL, Epesses and Cheseaux sur Lausanne. Bonus: discounted entry into places like Lausanne Cathedral, the Olympic Museum and Palais de Rumine.
Source: Escape