Here's how to save money and spend it on the things that matter (like aperitivo!)
1. Compare hotel pricing
I recently saved 30 per cent off a hotel in Rome by comparing prices. I use sites like booking.com and Expedia to browse all the options and use handy features like the map to hone in on a particular location. Once I narrowed down to a few options, I visited the hotel websites directly. All had cheaper prices and still offered flexibility with free cancellation and full refunds within 72 hours of the check in date.
2. Beware of tap 'n go
Travellers have been stung by using tap 'n' go overseas. Picture: Getty
One of the consequences of Covid is that many businesses across Europe and Britain have gotten with the times and have rolled out contactless payment. Chris Zeiher from Lonely Planet recommends Aussies avoid "tap n go" though, and the bunch of fees it attracts. "What you thought was an already overpriced – not so nice – cup of coffee could end up costing you double what you think. A great way of avoiding these fees is to use a travel money card and most of the major banks offer them. The cards are loaded in local currency allowing you to pay in the local currency and not be strung with "international transaction fees"."
3. Look into free museum days
Rodin Museum, Paris.
Sightseeing in Europe can quickly send you broke. Most museums offer free admission on certain days of the month. Though it's usually the first Sunday of the month, visit the museum's website to see if the free day coincides with your trip.
4. Find a free walking trail
Aussies tend to think a walking trail means going bush, but it doesn't have to. Enter the AllTrails app – a collection of walks which can lead you to discover the best views that won't cost you a thing.While visiting the Amalfi Coast, AllTrails' Meaghan Praznik skipped the high-end boutiques and spent her time exploring coastal trails through winding lemon and olive groves and vineyards.
"Many cities have beautiful trails along a river that are far less crowded (and cooler if you're visiting during the northern hemisphere summer!) than the streets in the center of the city. In Paris I love to run along the Seine – a great way to take in views of the Eiffel Tower while avoiding tourists and congestion."
5. Wander like a Flâneur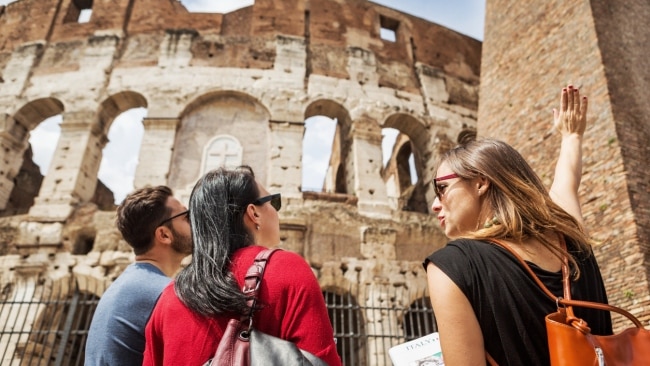 Walking is free, and is one of the best ways to connect with a new city. Picture: Getty
Or go off piste. The term 'Flâneur' translates to 'stroller' in French, and Intrepid Travel's Managing Director for Australia, Brett Mitchell, says there's no more budget-friendly method to fully engage with a culture than by meandering through the streets.
"Appreciate the captivating architectural marvels of your surroundings, experience the distinct vibes of various neighbourhoods, and admire the street art and public monuments that offer glimpses into local history."
6. Catch a BlaBlaCar ride
One of my friends swear by this. It's essentially an app for carpooling. With fuel costs high in Europe, this makes sense for drivers and travellers alike. Two to three days before your journey, pop your location and destination into the app or website, someone might be offering a ride.
7. All aboard: use the Trainline booking app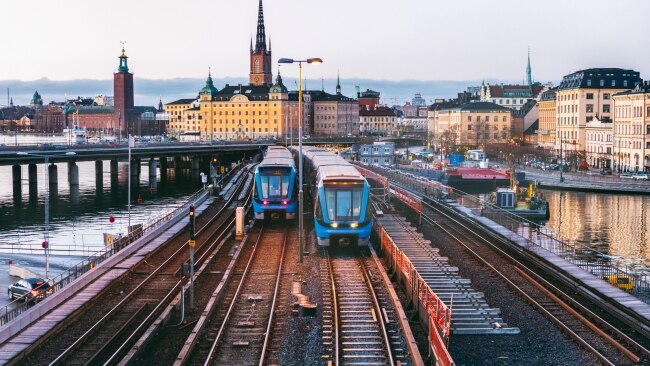 This app could save you big bucks when it comes to train fares. Image: Getty
Lonely Planet's Chris Zeiher also swears by Trainline: a service which serves up rail and coach fares across 45 countries and 270 different providers.
"The app highlights the cheapest fares but also surfaces the fastest routes, which are not often the same. This allows you to weigh up what's more important: saving coin or precious time."
8. Check the local currency when booking
KAYAK's Nicola Carmichael explains another way to save is to check the local currency against the Australian dollar when planning your itinerary. "Often we can be led by flight prices when picking a holiday destination, but if you plan to book short flights or stays while already in Europe, a weaker local currency could save you more than flight or accommodation costs."
9. Take a reusable water bottle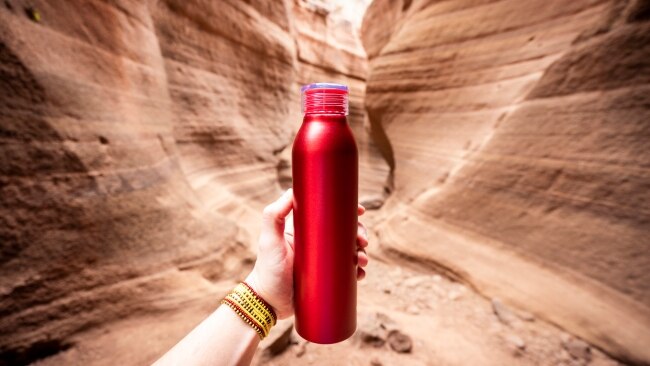 It's better for the environment, and your back pocket.
Staying outdoors and sightseeing all day is thirsty work. It seems obvious, but still, we often forget and pay obscene amounts for H20. Bring a 1L bottle, fill it up at breakfast in your hotel and at free water stations. Some hotels will be generous enough to have free water in the room, but this won't be bottomless.
Source: Escape